PDF Catalog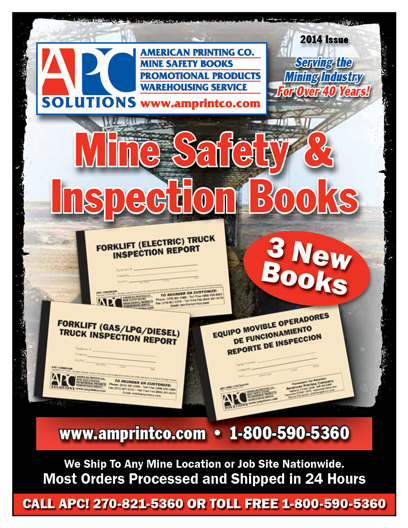 Click the image above to view or download the most recent APC Mine Safety & Inspection Books catalog.

Requires Adobe Reader – Available for free download at get.adobe.com/reader/

NOTE: Prices in catalog are subject to change without notice. All prices valid at time of publication, and may not reflect the most current item prices. Please refer to web store for up-to-date pricing – website prices will prevail.